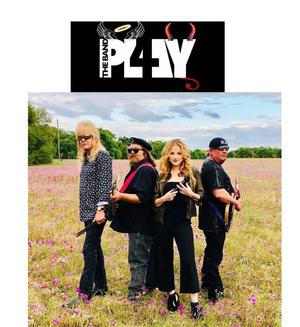 4Play the Band - Touring band
Classic Rock , Rock


We are a variety band with a great sound and lighting show that will please for any venue
Biography
Based out of Ocala FL, we are a four piece band. We have tremendous heart and passion for music and what we do.
We have worked very hard to become a sought after band in the central Florida area, and with our many shows all around, are expanding our reach more and more! The Band 4Play is a premier cover band who is a dynamic, audience interactive full stage band who performs with a passion for the music, and never like it's a job. We provide a lighting and sound system that has proven to please our audiences. Performing with professionalism, and an array of music genre from Country, to Rock & Roll. We perform many Oldies as well, specializing in tunes most other bands in the area do not play.

Upcoming Events
There are no upcoming events scheduled.



Previous Events


Fri, February 14, 2020
8 pm
Brooksville

Sat, January 18, 2020
2-5 PM Manatee Festival
Crystal River

Sat, November 9, 2019
7PM UNTIL 11PM WATERFRONT $0
Port Richey

Sat, November 2, 2019
7 PM
Dunnellon

Fri, August 2, 2019
7-10pm
Dunnellon