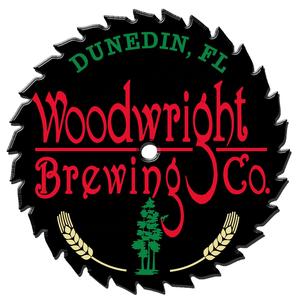 Woodwright Brewing Company
985 Douglas Ave
Dunedin, FL 34698
(727) 238-8717
Map View:
Click here
- Open Bluegrass Jam Thursdays 7-10pm

- Music in the Beer Garden Fridays 7-10pm and Sundays 2-5pm Sept-May.

Full band shows in the Woodshop at least once a month!

Woodwright Brewing is located next to the Dunedin Woodwright in downtown Dunedin featuring traditional German and European style beer.

Upcoming Events
Artist
Date
Matt Zitwer
Acoustic, Alternative, Easy Listening, Folk
Matt Zitwer
Fri, December 22
7:00pm - 10:00pm
Brian Caudill
Acoustic, Country, Folk, Rock
Fri, January 12
7:00pm - 10:00pm
Brian Caudill
Acoustic, Country, Folk, Rock
Fri, February 9
7:00pm - 10:00pm
Brian Caudill
Acoustic, Country, Folk, Rock
Fri, March 8
7:00pm - 10:00pm
Brian Caudill
Acoustic, Country, Folk, Rock
Fri, April 12
7:00pm - 10:00pm
Brian Caudill
Acoustic, Country, Folk, Rock
Fri, May 10
7:00pm - 10:00pm
Brian Caudill
Acoustic, Country, Folk, Rock
Fri, June 14
7:00pm - 10:00pm
Brian Caudill
Acoustic, Country, Folk, Rock
Fri, July 12
7:00pm - 10:00pm
Brian Caudill
Acoustic, Country, Folk, Rock
Fri, August 9
7:00pm - 10:00pm
Brian Caudill
Acoustic, Country, Folk, Rock
Fri, September 13
7:00pm - 10:00pm
Brian Caudill
Acoustic, Country, Folk, Rock
Fri, October 11
7:00pm - 10:00pm
Brian Caudill
Acoustic, Country, Folk, Rock
Fri, November 8
7:00pm - 10:00pm
Brian Caudill
Acoustic, Country, Folk, Rock
Fri, December 13
7:00pm - 10:00pm



Past Events
Artist
Date
Brian Caudill
Acoustic, Country, Folk, Rock
December 8, 2023
7:00pm - 10:00pm
$0
Pickin' Splinters Open Bluegrass Jam
Bluegrass
Pickin' Splinters in the Beer Garden
November 9, 2023
7:00pm - 10:00pm
Matt Zitwer
Acoustic, Alternative, Easy Listening, Folk
Matt Zitwer
November 3, 2023
7:00pm - 10:00pm
Pickin' Splinters Open Bluegrass Jam
Bluegrass
Pickin' Splinters in the Beer Garden
November 2, 2023
7:00pm - 10:00pm
Steve McNulty
Acoustic, Americana, Classic Rock, Country
Steve McNulty in the Beer Garden
October 29, 2023
2:00pm - 5:00pm