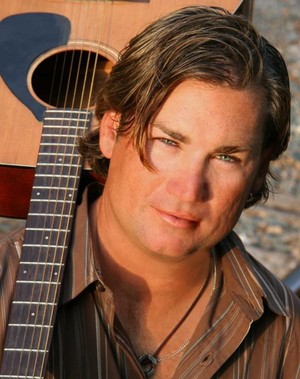 Brian Caudill
Acoustic , Country , Easy Listening , Folk , Rock


Here is a little bit of history and how I got here. In my early twenties, I learned some songs and began playing open mic shows around town. I soon met other musicians to jam with and we formed a band called "Barrellhouse." Soon after developing some worthwhile original material, I moved on to a solo career. Eventually I joined a band named "Betty's Not a Vitamin." After two years of playing small clubs, a few large shows, such as opening for "The Blue Oyster Cult," and a couple close deals, we eventually went our separate ways. I continued playing local beach bars where I met a local legend Sal Belloise who took me under his wing and allowed me to play with him and learn more about live performances. In 2001, I joined forces with virtuoso acoustic guitarist Chuck McClure as "The Acoustikats." Playing full time in the Tampa Bay area has allowed me to constantly improve my abilities like writing, singing and playing better guitar. I hope you all enjoy the music that has come from the depths of my soul. It is important for me to share my efforts with those willing to lend an ear. Thanks, Brian.

Upcoming Events


Tue, January 28, 2020
5:30 -9:30 pm
Dunedin

Wed, January 29, 2020
Dunedin

Fri, February 7, 2020
8-11
Dunedin

Sat, February 8, 2020
Dunedin

Sun, February 23, 2020
10 am - 1 pm
Dunedin

Fri, March 6, 2020
Dunedin

Fri, March 13, 2020
8-11p 4th Anniversary Party!
Dunedin




Previous Events


Sun, January 26, 2020
3 - 7 pm
Dunedin

Fri, January 24, 2020
7 - 11 pm
Dunedin

Wed, January 15, 2020
5:30 -9:30 pm
Dunedin

Tue, January 14, 2020
5:30 pm
Dunedin

Fri, January 3, 2020
8-11
Dunedin