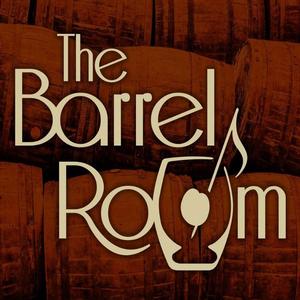 Barrel Room at Twisted Vine Bistro
2214 Bay St.
Fort Myers, FL 33901
(239) 226-1687
Map View:
Click here
The Barrel Room is a new concept brought to you from restauranteurs Steve and Denise Hollister. It's sits adjacent to their highly successful, award-winning Twisted Vine Bistro. Along with a full bar, the Barrel Room offers a wide variety of hard to find whiskey, bourbon and scotch. The kitchen boasts an exclusive late night menu, which is something the Fort Myers River District has sorely needed. Patrons can expect the same critically acclaimed culinary excellence that they have come to expect next door at Twisted Vine Bistro. The Barrel Room has limited seating and offers an intimate venue for live music. Nationally-known Blues artists have labeled the Barrel Room as an upcoming performance destination on the Southwest coast of Florida. Join us for your next night out and "find your flavor".

Upcoming Events
There are no upcoming events scheduled.



Past Events
Artist
Date
Matthew Curry
R&B/Soul, Rockin Blues
April 15, 2023
8:00pm - 11:00pm
Alex Lopez and The Xpress
Blues, Classic Rock, Rock, Rockin Blues
Album Release Rocking Blues
August 13, 2022
8:00pm - 10:00pm
$10/15 VIP
Randy Stephens & The Groove Makers
Blues, Classic Rock, Jazz, Rockin Blues
Randy Stephens Trio
August 5, 2022
8:00pm - 11:00pm
Roy Gerson & Don Mopsick

July 31, 2022
9:00am - 2:00am
The Dan Miller & Lew Delgatto Quartet

July 28, 2022
7:00pm - 10:00pm