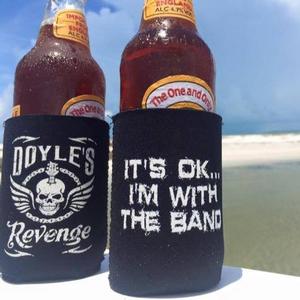 Doyles Revenge
Alternative , Rock

You might have heard the talk around town about awesome tunes, huge parties, and a really good time. Doyles Revenge- who are these guys!?! A good time cover band from Palm Harbor Fl casually breaking out into the world. Jokingly self billed as a shitty band with a great setlist and with a great local following, Doyles Revenge performs everything from Johnny Cash to The Killers 80's 90's and more recent. Focusing on playing the best venues and headlining larger events, when you want something different than the same old same old, come out to a Doyles Revenge show. Bring your dancing shoes!

Upcoming Events
There are no upcoming events scheduled.



Previous Events


Sat, March 14, 2020
4pm $St Patrick's Day Parking Lot Party
Dunedin

Sat, March 7, 2020
6:30 pm $Annual Craft BeerFest
Dunedin

Sat, February 22, 2020
5 - 7 pm $Mardi Gras Parade & Festival
Dunedin

Sat, December 7, 2019
8:00 p.m.
Tarpon Springs

Sat, November 9, 2019
9:00 p.m.
Tarpon Springs