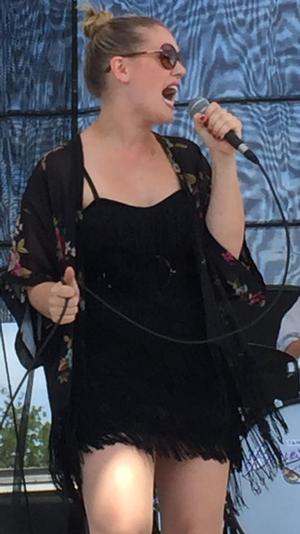 Betty Fox
Blues

With an extensive background in gospel and a lifelong passion for soul music, Betty Fox has come a long way from her southern roots to headlining festivals and captivating thousands with her raw swagger and unwavering talent. Now the 2015 representative of the Suncoast Blues Society, an International Blues Challenge Finalist, and 2 time winner of Creative Loafing's Best of the Bay, she is truly proving herself a force to be reckoned with.

To support her talent, she has carefully selected musical heavyweights Barry Williams on bass, and Tony Cintron on drums and a rotation of choice guitar players (Josh Nelms, Steve Laudicina, Matt Walker, and Ed Wright) to set herself up for nothing less than well deserved success.

A Tampa Bay favorite, you can often find Betty sitting in as a guest in many venues across the Bay. A show you don't want to miss!

Upcoming Events
Venue
Date
Blue Rooster
Sarasota
Sat, August 15
8 to 11 pm
$10



Previous Events