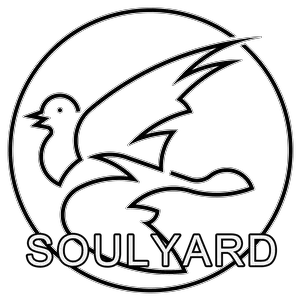 Soulyard
Classic Rock, Funk, R&B/Soul
Soulyard is:

Aaron Levin - Drums, vocals
Tony Sievert - Keyboards, saxophone, bass guitar, vocals
Eric Solie - Bass, electric guitar, vocals

The members of Soulyard have each been part of numerous cover bands for decades, and came together as a trio in 2018.
Eric, originally from California, is the one the ladies all seem to want to talk to. Aaron is a Tampa local born and raised, and our resident Mr. Fix-it. Tony hails originally from the Detroit area, and is generally the butt of jokes involving leprechauns and his diminutive physical stature.
Every show is a party, with funk, soul, and rock and roll, and plenty of surprises. Hope to see you at our next gig!

Upcoming Events
Venue
Date
Lake Como Resort
Lutz
Soulyard live at Lake Como!
Sat, August 20
8:00pm - 11:00pm

Ukulele Brands
Land O Lakes
Full Band
Sat, August 27
07:30 PM - 10:30 PM

International Beer Garten
Lutz
Soulyard live at IBG!
Fri, September 2
8:00pm - 12:00am

Mother's
Tampa
Soulyard live at Mother's!
Fri, September 9
7:00pm - 11:00pm

Private Event
not disclosed
Soulyard - Private party, Timber Pines
Sat, September 17
6:30pm - 9:30pm

International Beer Garten
Lutz
Soulyard live at IBG!
Fri, October 7
8:00pm - 12:00am

Mother's
Tampa
Soulyard live at Mother's!
Fri, October 14
7:00pm - 11:00pm

Lake Como Resort
Lutz
Soulyard live at Lake Como!
Sat, October 22
8:00pm - 11:00pm

International Beer Garten
Lutz
Soulyard live at IBG!
Fri, November 4
8:00pm - 12:00am

Uncle Fat's #1 Temple Terrace
Tampa
Full Band
Sat, November 5
09:00 PM - 01:00 AM

Lake Como Resort
Lutz
Soulyard - Live at Lake Como!
Sat, November 12
8:00pm - 11:00pm

Mother's
Tampa
Soulyard - Live at Mother's!
Sat, November 19
7:00pm - 11:00pm

International Beer Garten
Lutz
Soulyard live at IBG!
Fri, December 2
8:00pm - 12:00am

Mother's
Tampa
Soulyard - Live at Mother's!
Sat, December 10
7:00pm - 11:00pm

Lake Como Resort
Lutz
Soulyard live at Lake Como!
Sat, December 17
8:00pm - 11:00pm




Previous Events