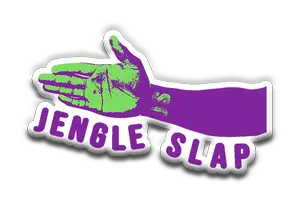 Jengle Slap
Funk, Jam Band, Jazz, Rock
Jengle Slap is a Tampa Bay fusion collective. Our sound can best be described as a jengle of jazz, rock, funk, pop, and blues with our signature psychedelic slap. We view music as a vehicle to spread positive vibes across the universe and we are thankful for that opportunity.

Jengle Slap comprises musicians Samantha Georg (vocals), Michael Hartman (alto sax), Taylor Jansen (guitar/vocals) Eric Ryan (keyboards / organ / synth),
Tony Sochet (bass), Jeff Pettit (drums / vocals).

Upcoming Events



Previous Events