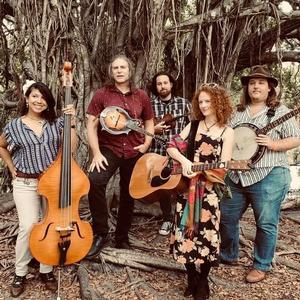 Wandering Hours
Acoustic, Americana, Bluegrass, Folk
Neo-traditional Mountain Folk Music

The Wandering Hours are a rare group that is not only fun and engaging with the audience, but absolute tops on their instruments, drawing from folk traditions and metamodern thinking alike with topics ranging from the perpetuity of time to some good ole drinking songs. Banjo, mandolin, fiddle and guitar underscore the band's thoughtful lyrics and story telling.
A staple in live music circles and the festival circuit, they were named Creative Loafing Tampa's Best of the Bay in 2019 and 2020.

Upcoming Events
There are no upcoming events scheduled.



Previous Events