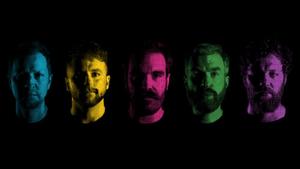 Red Wanting Blue
Alternative
Led by singer-songwriter Scott Terry, Red Wanting Blue is proudly based in Columbus, Ohio, but could be America's local band. For years, the group has gone about logging thousands of miles on the road throughout the nation's heartland, making fans the hard way – one at a time.
With the aid of positive word of mouth and an unwavering perseverance, Red Wanting Blue has established a devoted following in and around the Midwest where the band regularly fills clubs reserved for bigger names.

Upcoming Events
There are no upcoming events scheduled.



Previous Events
Venue
Date
Skipper's Smokehouse
Tampa
Red Wanting Blue + Andrew Leahey and the Homestead & Carly Burruss
February 4, 2022
8:00pm - 11:00pm
$22 pre/25 day of show
Ritz Ybor
Ybor City
January 21, 2020
7pm Live at the Ritz
$Tickets
Attic at Rock Brothers
Tampa
May 6, 2018
7pm