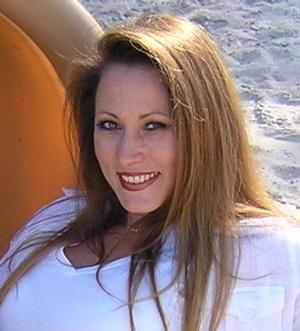 Misty Hall
Originally from Tampa, Misty started singing professionally in 1986. Being from a musical family, with her mother being a professional singer/keyboardist for nearly 30 years, Misty had a natural affinity for music.

During her career, she has performed at many different venues and events in the Tampa Bay Area such as...Saddlebrook, The Fox Jazz Club, My Place on Indian Rocks Beach, Ruth Eckerd Hall, St. Petersburg Yacht Club, St. Petersburg Pier, 42nd Street. Bistro, Fletcher's Backstreet Grille, St. Bart's Island House, Captain Kosmako's, Remington's Steakhouse, Tampa Stadium, Famous Cigars Elite Jazz Club, Brown Derby, The Tampa Club, a few WSJT 94.1 Live Events, Council Oak @ The Hardrock Hotel & Casino, CABA (Carrollwood Area Business Assoc.) events, and various corporate events, banquets and weddings, as well.

Upcoming Events
There are no upcoming events scheduled.



Previous Events


Fri, February 24, 2017
5pm-9pm Crush Happy Hour
Ybor City

Fri, February 10, 2017
5pm-9pm Crush Happy Hour
Ybor City

Wed, January 25, 2017
6:30
Tampa