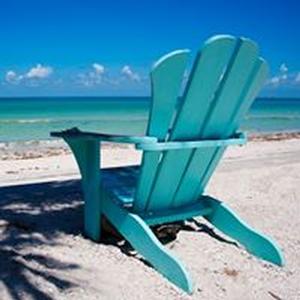 Paradise Grille - Pass-A Grille
900 Gulf Way
St. Pete Beach, FL 33706
727-954-8957
Map View:
Click here
WELCOME TO PARADISE! The Paradise Grille is located right on the beach in historic Pass-A Grille on St. Pete Beach, FL.

Open every day 8am-8pm, we serve breakfast, lunch and dinner on our patio overlooking the beautiful Gulf of Mexico. The Paradise Grille is world-renowned for the best food, live music, and beach atmosphere anywhere.

Our menu ranges from blackened shrimp omelets and blueberry pancakes to fresh fried grouper, quesadillas, salads, and the best burgers in town. We offer a great selection of beer, wine and wine-based cocktails and smoothies.

With all this, and a great lineup of the best musical talent in the area, the Paradise Grille is a must-frequent location for locals and visitors alike! Please check back often, as we are constantly updating our music schedule.

We'll see you in Paradise!

Upcoming Events
Artist
Date
John Allen James
Acoustic, Americana, Classic Rock, Pop
John Allen James LIVE in the Morning!
Sat, December 16
9:00am - 1:00pm
John Allen James
Acoustic, Americana, Classic Rock, Pop
John Allen James LIVE at Paradise Grille!
Mon, January 1
2:00pm - 6:00pm
John Allen James
Acoustic, Americana, Classic Rock, Pop
John Allen James LIVE at Paradise Grille!
Sat, February 17
2:00pm - 6:00pm



Past Events
Artist
Date
John Allen James
Acoustic, Americana, Classic Rock, Pop
John Allen James LIVE at Paradise Grille!
December 1, 2023
2:00pm - 6:00pm
Honey Bee Muzik
Acoustic, Country, Pop, Rock
Honey Bee at Paradise Grille, Pass a Grille Beach
November 26, 2023
2:00pm - 6:00pm
Charlie Imes
Acoustic, Americana, Classic Rock, Easy Listening
Thanksgiving on the Beach...
November 23, 2023
2:00pm - 6:00pm
J Kolb
Acoustic, Folk
November 4, 2023
10:00am - 2:00pm
$free
John Allen James
Acoustic, Americana, Classic Rock, Pop
John Allen James LIVE at Paradise Grille!
November 4, 2023
3:00pm - 7:00pm