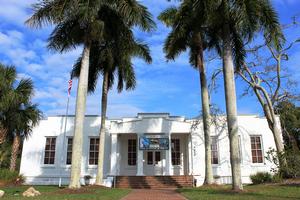 Florida Maritime Museum
4415 119th St. W.
Cortez, FL 34209
(941) 708-6120
Map View:
Click here
Our mission is to preserve and share Florida's maritime heritage.

Come aboard as we undertake a voyage in time and tradition. Our port of call is somewhere in the past, but the harbor is a modern museum facility housed in a historic 1912 Schoolhouse and surrounded by the park like grounds of the Cortez Nature Preserve. Here you will find, displayed for your delight, pieces of the almost forgotten past.

Upcoming Events



Acoustic Jam
Sat, June 27, 2020


Acoustic Jam
Sat, July 25, 2020



Acoustic Jam
Sat, September 26, 2020


Acoustic Jam
Sat, October 24, 2020






Past Events


Acoustic Jam
Sat, May 23, 2020


Acoustic Jam
Sat, April 25, 2020


Acoustic Jam
Sat, March 28, 2020