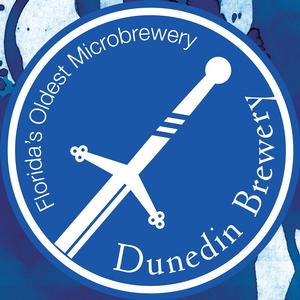 Dunedin Brewery
937 Douglas Ave.
Dunedin, FL 34698
(727) 736-0606
Map View:
Click here
As the oldest microbrewery in Florida, Dunedin Brewery has been fermenting since 1996. In addition to standard beers like the Apricot Peach Ale, American Classic IPA, and Flashlight Lager, they brew an extensive Seasonal/Specialty selection. They are one of the few Tampa Bay breweries equipped with a full kitchen, offering up favorites like their West Coast Fish Tacos & Dunedin Brewery Wings. The tasting room is open 7 days a week, in the Scottish town of Dunedin, and features live music every Thursday, Friday, and Saturday (as well as select Sundays). Weekly activities include: Monday Night Comedy Open Mic, Tuesday Night Drum Circle, and Wednesday Night Players Jam. Slainté!

Upcoming Events





Hurricane Party! (Rickolus & Bleubird, Jon Ditty, Buffalo Joe, Sign One, & BC
Thu, June 28, 2018

The Joe Cosas Project
Fri, June 29, 2018

Future Vintage
Sat, June 30, 2018




S.P.O.R.E.
Sat, July 7, 2018






Marvelous Funkshun
Sat, July 21, 2018

Jadget Gam
Thu, July 26, 2018

Fri, July 27, 2018
9pm w/The Lower Middle Class
Hip-Hop/Rap


Sgammato Student Showcase
Sun, July 29, 2018




Past Events


Lemon City Trio
Fri, June 22, 2018




Rise of Saturn & Brad Jam
Sat, June 16, 2018