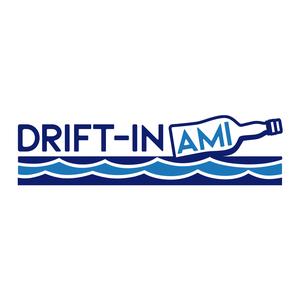 Drift-In AMI
120 Bridge St.
Bradenton Beach, FL 34217
(941) 778-8565
Map View:
Click here
Drift-In AMI is the icon of Anna Maria Island. Located on Historic Bridge Street in the heart of Bradenton Beach, "The Drift" is famous for Cocktails,Ice Cold Beer, Live Music, and daily entertainment including Bingo, Bar Poker, and Karaoke!
The Legend Himself, aka the Sultan of Swat, George Herman BABE Ruth once owned "The Drift".
Today lifelong Bradenton residents Derek and Helena Williams own Drift-In AMI taking over the reins from the one and only Jose Cuervo and Mrs. Angie in December 2022.

Upcoming Events
Artist
Date
Concrete Edgar
Classic Rock, Southern Rock
Christmas Eve-Eve
Sat, December 23
9:00pm - 1:00am
Cabana Dogs
Alternative, Classic Rock, High Energy Dance, Rock
Rocking The Drift Inn with The Cabana Dogs
Fri, December 29
9:00pm - 1:00am
$Tips
Concrete Edgar
Classic Rock, Southern Rock
New Year's Eve-Eve
Sat, December 30
9:00pm - 1:00am



Past Events
Artist
Date
Cabana Dogs
Alternative, Classic Rock, High Energy Dance, Rock
Cabana Dogs Rock The Drift Inn
December 9, 2023
9:00pm - 1:00am
$Tips
Concrete Edgar
Classic Rock, Southern Rock
Rock The Drift
December 8, 2023
9:00pm - 1:00am
Concrete Edgar
Classic Rock, Southern Rock
9th Anniversary Party
November 25, 2023
9:00pm - 1:00am
Cabana Dogs
Alternative, Classic Rock, High Energy Dance, Rock
Cabana Dogs Rock The Drift Inn AMI
November 24, 2023
9:00pm - 1:00am
$Tips
Concrete Edgar
Classic Rock, Southern Rock
Rock The Drift
November 10, 2023
9:00pm - 1:00am