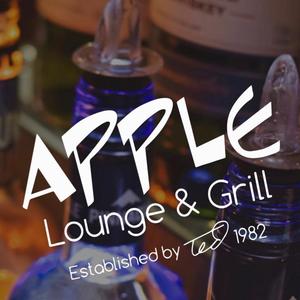 Apple Lounge & Grill
2803 Recker Hwy
Winter Haven, FL 33880
(863) 291-0340
Map View:
Click here
Good Food, Good Friends, Good Times.
Best Wings in Town "Wing Wednesday"
Taco Tuesday - Home Made Beef & Pulled Pork Tacos
Daily and Monthly Food & Drink Specials
21 and Up. No exceptions.
Don't Be A Dick!

Upcoming Events
There are no upcoming events scheduled.



Past Events
Artist
Date
Jezabelle
Classic Rock, Rock
May 20, 2022
8:00pm - 12:00am
Darra and the Detours
Alternative, Classic Rock, Pop, Rock
May 13, 2022
7:00pm - 11:00pm
$0
Powerhouse Band
Classic Rock, High Energy Dance, Pop, Rock
Powerhouse Rocks the Apple Lounge!! Come have a great time with us...bring your dance shoes and Rock on!
April 29, 2022
8:00pm - 12:00am
Jezabelle
Classic Rock, Rock
March 11, 2022
8:00pm - 12:00am
Powerhouse Band
Classic Rock, High Energy Dance, Pop, Rock
Powerhouse band returns to Apple Lounge!
March 4, 2022
8:00pm - 12:00pm