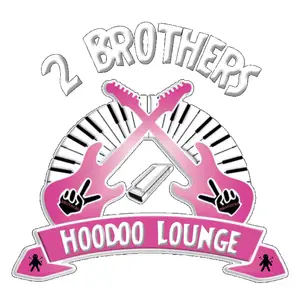 Two Brothers Hoodoo Lounge
4300 Kings Highway
Unit 415
Port Charlotte, FL 33980
(941) 677-0290
Map View:
Click here
2 Brother's "Cocktails & Tunes" Listening Room features international, national touring acts and local emerging musicians playing original folk, blues and rock music in a quiet 'listening room' or 'house concert' style setting.
We support a true, music lover's listening vibe with crowd noise so you can enjoy the music. Our performers appreciate your respect for their craft and put on an intimate and inviting show. Social time with friends and the artists occurs before and after each performance.

Upcoming Events
There are no upcoming events scheduled.



Past Events
Artist
Date
Sean Chambers, Rastus Kain, Rick Miller, Dean Germain

December 31, 2018
8pm
Dockta D
Blues, R&B/Soul, Rock
December 31, 2018
8-12:30
Rastus Kain & The Black Dirt Posse **Inactive as of 1/9/20
Americana, Blues, Jam Band, Southern Rock
December 20, 2018
7-10pm
Albert Castiglia
Blues
December 14, 2018
7pm w/Anthony Gomes
Anthony Gomes **Inactive as of 1/9/20

December 14, 2018
7pm w/Albert Castiglia