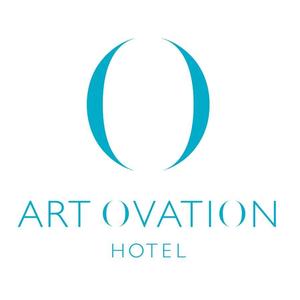 Art Ovation Hotel
1255 North Palm Avenue
Sarasota, FL 34236
(941) 316-0808
Map View:
Click here
As a Sarasota art destination of the arts, Art Ovation Hotel works to ensure the continued expression of the creative spirit that is unique to our city. Art Ovation serves as an active host, facilitator, patron and partner for the advancement of the arts, presents an evolving array of unique, immersive, artistic experiences supported by exceptional hospitality in a dynamic, art-centric environment.
Utilizing our boutique venues, our approach emphasizes skill and relationship building through the availability of internships and scholarships, curated exhibits, live performances, tours, classes, talks and workshops. It is our desire that through participation each artist and their expression; each guest and their aspiration find new, creative life at Art Ovation Hotel.

Upcoming Events
There are no upcoming events scheduled.



Past Events
Artist
Date
Matt Ragas & The Stable Geniuses
Blues, Broadway, Jazz, Latin
Matt Ragas & The Stable Geniuses. LIVE JAZZ AND BALLROOM DANCING! Join us for a night of LIVE JAZZ MUSIC AND BALLROOM DANCING! Get ready to tap your feet and sway to the rhythm at the Art Ovation Hotel, Autograph Collection in beautiful Sarasota, FL, USA. This in-person event promises to be a memorable evening filled with soulful tunes and elegant dance moves. So put on your dancing shoes and bring your friends for a night of pure joy and entertainment. Don't miss out on this opportunity to experience the magic of jazz music and the glamour of ballroom dancing in one amazing event!
September 27, 2023
7:00pm - 10:00pm
$0
Matt Ragas & The Stable Geniuses
Blues, Broadway, Jazz, Latin
Matt Ragas & The Stable Geniuses. LIVE JAZZ AND BALLROOM DANCING! Join us for a night of LIVE JAZZ MUSIC AND BALLROOM DANCING! Get ready to tap your feet and sway to the rhythm at the Art Ovation Hotel, Autograph Collection in beautiful Sarasota, FL, USA. This in-person event promises to be a memorable evening filled with soulful tunes and elegant dance moves. So put on your dancing shoes and bring your friends for a night of pure joy and entertainment. Don't miss out on this opportunity to experience the magic of jazz music and the glamour of ballroom dancing in one amazing event!
September 20, 2023
7:00pm - 10:00pm
$0
Matt Ragas & The Stable Geniuses
Blues, Broadway, Jazz, Latin
Matt Ragas & The Stable Geniuses. LIVE JAZZ AND BALLROOM DANCING! Join us for a night of LIVE JAZZ MUSIC AND BALLROOM DANCING! Get ready to tap your feet and sway to the rhythm at the Art Ovation Hotel, Autograph Collection in beautiful Sarasota, FL, USA. This in-person event promises to be a memorable evening filled with soulful tunes and elegant dance moves. So put on your dancing shoes and bring your friends for a night of pure joy and entertainment. Don't miss out on this opportunity to experience the magic of jazz music and the glamour of ballroom dancing in one amazing event!
September 13, 2023
7:00pm - 10:00pm
$0
Joined at the Hip
Acoustic, Classic Rock, Country, Jazz
Diane & Dave with Special Guests
September 9, 2023
7:00pm - 11:00pm
Matt Ragas & The Stable Geniuses
Blues, Broadway, Jazz, Latin
Matt Ragas & The Stable Geniuses. LIVE JAZZ AND BALLROOM DANCING! Join us for a night of LIVE JAZZ MUSIC AND BALLROOM DANCING! Get ready to tap your feet and sway to the rhythm at the Art Ovation Hotel, Autograph Collection in beautiful Sarasota, FL, USA. This in-person event promises to be a memorable evening filled with soulful tunes and elegant dance moves. So put on your dancing shoes and bring your friends for a night of pure joy and entertainment. Don't miss out on this opportunity to experience the magic of jazz music and the glamour of ballroom dancing in one amazing event!
September 6, 2023
7:00pm - 10:00pm
$0