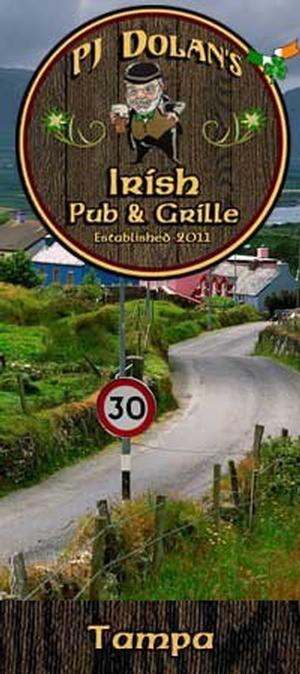 PJ Dolan's Irish Pub & Grille
2836 E Bearss Ave
Lutz, FL 33559
(813) 374-2338
Map View:
Click here
Our cozy neighborhood pub proudly serves a great range of brews and spirits as well as fine Irish and American cuisine. Dolan?s has a traditional and welcoming decor and Uncle Paddy?s Patio to enjoy live music, food and friends outdoors.

Looking for live music Dolan?s is equipped with a stage, lighting, seating, and hosts a rotating entertainment schedule. There is also a private dining room for your group event and/or party.

Upcoming Events
There are no upcoming events scheduled.



Past Events
Artist
Date
Whiskey Sonic
Classic Rock, Country, Pop, Rock
Now known as The Wexford
November 11, 2022
7:00pm - 11:00pm
Whiskey Sonic
Classic Rock, Country, Pop, Rock
(The Wexford)
October 14, 2022
7:00pm - 11:00pm
Fred Chandler Music
Acoustic, Classic Rock, Pop, Rock
Astral Sky Duo w/Sean Hankins Wexford Irish Pub
September 23, 2022
7:00pm - 10:00pm
Whiskey Sonic
Classic Rock, Country, Pop, Rock
Now "The Wexford"
September 9, 2022
7:00pm - 11:00pm
Whiskey Sonic
Classic Rock, Country, Pop, Rock
Now "The Wexford"
August 12, 2022
7:00pm - 11:00pm