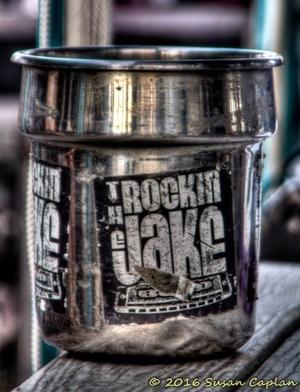 Rockin' Jake
Blues, Funk, Rockin Blues, Zydeco
Rockin' Jake has been hailed by many as one of the premier harmonica players in the country. His original sound is a hybrid of second line, swamp funk, blues and zydeco with influences from Paul Butterfield, Big Walter Horton, James Cotton, The Meters, WAR, J. Geils Band, Clifton Chenier, and the Fabulous Thunderbirds. Jake has conjured up this formula that is blowing crowds away from coast to coast. Widely known as a touring juggernaut among his peers, his schedule of over 200 performances per year include clubs, concert venues, and festivals.

In 1990, Jake moved to New Orleans where he began to work with such notable New Orleans mainstays as: blues diva Marva Wright, Mem Shannon, Coco Robicheaux, Little Freddie King, Tommy Ridgley, Eddie Bo and other local legends. During this time Jake also toured nationally with G. Love & Special Sauce, blues and pop legend Maria Muldaur as well as logging international miles with bluesman T.J, Wheeler. He was selected to perform in an all-star band featuring blues legends Pinetop Perkins and Hubert Sumlin at the Howlin' Wolf.

In 1995 he formed the Rockin' Jake Band as an outlet for his original music and his unique swampy sounds. In 1996 Jake recorded his debut CD, "Let's Go Get 'Em" (on Rabadash Records) which earned him national recognition. In 1999 Jake produced "Badmouth", on Zuluzu records followed by "Full-Time Work" in 2002 on the same label. It included an all-star cast of musicians such as John Gros (Papa Grows Funk), Ron Johnson (Karl Denson's Tiny Universe), Bryan Stoltz (the funky Meters), Ben Ellman and Theryl "Houseman" de Clouet (Galactic). In the spring of 2004 he recorded his band's first live cd.

Based out of New Orleans since 1990, Rockin' Jake relocated since being flooded out by Hurricane Katrina, then settled in St. Louis and now lives in Southern Florida. He is a five-time winner of Off Beat Magazine's coveted Best of the Beat award for best harmonica player.

Upcoming Events



Previous Events