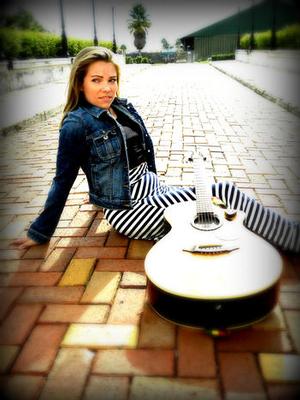 Frankie Raye
Acoustic , Alternative , Americana , Blues , Contemporary , Easy Listening , Folk , Indie , Pop , Rock , Southern Rock


Frankie Raye is a full-time musician who has been featured on ABC/CBS-affiliate talk show programs, radio stations in Tampa and Sarasota, Tampa Bay Times "Artist of the Day", and was a selected performer for the 2016 Hard Rock June Acoustic Music Showcase (an event sponsored by 98 Rock and iheartradio). Self-described as "Acoustic Coffee Shop Music", she has released two albums and has developed a following from listeners residing both in and outside of Florida. She regularly performs at various venues around Florida (to date, she has appeared in 30 cities at over 100 venues, including the notable Hard Rock Casino and Steinbrenner Field).

Frankie's new CD, "A Thing or Two About a Dream", is completed available for purchase as of October 2016. Digital downloads and physical copies of the album can be bought through CD Baby, among other online retailers like iTunes, Google Play, and Amazon Mp3.


Upcoming Events


Sat, November 23, 2019
1pm-5pm $N/A
Tampa

Sun, November 24, 2019
Dunedin

Sat, November 30, 2019
8pm-12am $N/A
Tampa

Thu, December 12, 2019
Dunedin




Previous Events


Sun, November 17, 2019
1pm-5pm $N/A
Tampa

Thu, November 14, 2019
7 pm
Dunedin

Sat, November 9, 2019
8pm-12am $N/A
Tampa

Wed, November 6, 2019
7pm $no
Bradenton Beach

Sun, November 3, 2019
3:00 p.m.
Tarpon Springs