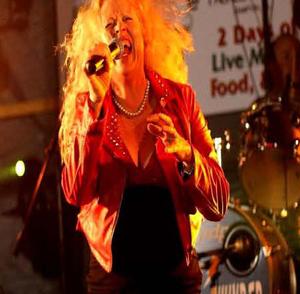 Bridget Kelly Band
Blues

Inspired by classic & electric blues, the Bridget Kelly Band has placed their unique stamp on the blues-rock genre; with high-energy live performances and a hybrid sound that mixes Texas Blues with various Southern Blues traditions. The sultry vocals of singer Bridget Kelly and incendiary lead guitar work of Tim Fik forge a signature sound that combines female urban blues with dynamic riff-driven blues; all held together by a rugged rhythm section that features Mike Hamm on the Fender bass and Michael Barady on drums.

Upcoming Events
There are no upcoming events scheduled.



Previous Events


Sat, November 9, 2019
1 pm $Dunedin Wines the Blues
Dunedin

Sat, November 2, 2019
Blues and Brews Festival $0
Gulfport

Wed, May 15, 2019
7pm $5.
Englewood

Sun, May 12, 2019
3-7 pm
Brooksville

Sat, March 16, 2019
3:15pm Blues Bash at the Ranch $Tickets
Brooksville