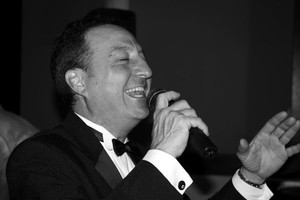 Rob Satori
Ballroom, Beatles, Blues, Broadway

Rob Satori, fabulous local entertainer is now at Amore by Andrea and Mattison's 41 in Sarasota. Please check schedule page for more information.
Rob is available for Wedding DJ, Band Entertainment, Concerts, Shows, Corporate Events, Private Parties!
Call 941 685 0292 or Me@Robsatori.com for more Information.

For 17 years Rob was featured as vocalist and keyboardist with the Omni Band that performed regularly at the Columbia Restaurant on St. Armand Circle. Since that time he was a headliner at many Tampa Bay Area venues including Mattison?s, 15 South, The Ritz, Coasters and New York, New York.

Rob loves variety and is comfortable going from a faced paced Screaming Bob Seger rock and roll song to a tender Michael Bublé love ballad without batting an eye. He loves to please an audience and enjoys requests.

Rob?s strong and sexy voice is his forte with its rich tone and chameleon-like nature he can mimic many of the great vocalists of our time. His Sinatra and Rat Pack tribute is outstanding and the tableside crooning is a joy not to be missed! Satori?s humor can put a smile on your face and his beat will get you dancing!


Upcoming Events
There are no upcoming events scheduled.



Previous Events