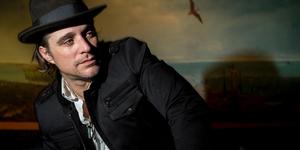 Josh Garrett Band
Acoustic, Blues, Zydeco
Josh Garrett is a Blues singer and guitar player from New Roads, LA. He and his family relocated to the bayou town of Houma, LA (Terrebonne Parish) when he was a young child. While growing up in Houma, Josh was exposed to Cajun, Zydeco, and Blues music at the local music festivals. He picked up his father's guitar when he was 12 years old and started writing songs soon after.

Garrett has become known for his soulful vocals, emotional guitar work, and that "flavor" that only comes from those with Louisiana in their blood.

Upcoming Events
There are no upcoming events scheduled.



Previous Events