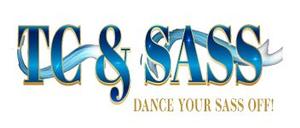 TC and Sass
Funk, High Energy Dance, Pop, Rock
Buckle your seatbelts because TC and Sass deliver a 'Back to The Future" type of rocket fuel that propels everyone to their feet and dancing to all the hi-octane dance hits from the 60's, 70's, 80's, 90s… along with today's soon to be golden memories! It is an experience not to be missed! We extensively cover the 80s, disco, old school funk and R&B, classic 60s & 70s rock, Motown & soul and today's top artists. All dance music.

With superlative vocals and musicianship, dynamic enthusiasm and a genuine love of the music they perform, TC and Sass recreate the magic of eras past as well as in the future. They build an energetic bond with their audience, guaranteeing an evening of toe-tapping, hand-clapping, and hands in the air dancing, all night long. TC and Sass's live show is a hit filled journey with passion like nothing you've ever experienced!

TC and Sass returned to Florida in 2012 after 10 years in Denver, Co. and have been performing non-stop at local clubs, weddings, conventions, amusement parks, the Villages, outdoor festivals and street parties, private parties, corporate functions and municipal functions throughout the state of Florida and other select states.

TC and Sass can perform as 4, 5 or 6 pieces, depending on the budget. In front, our female leads will get the party going and get everyone engaged. They are backed by an experienced group of musicians that deliver a solid foundation and exhilarating solos.

Upcoming Events



Previous Events