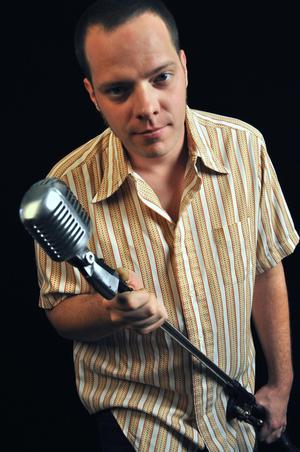 Stick Martin
Hip-Hop/Rap, Rock
Stick Martin was raised in the backwoods of Pennsylvania. At a young age, Stick toured the country with his parents who worked as food vendors on the carnival circuit. At some point Stick fiddled around with drum machines and acoustic guitars.
At 15 he started recording songs he wrote onto an old tape recorder and started hunting down places to play his music live. This brought him to Philadelphia, New York, Boston, Cleveland and eventually Florida, where he found his (semi) permanent home in St. Petersburg.

Stick attended Kutztown University with an intended major in music composition, but dropped out after one and one half semesters. Stick uses looper pedals and keyboards and guitars and shit, so he can sound pretty much like a full band all by his damn self. Stick looks forward to the day when he is old enough to not look foolish smoking a corn cob tobacco pipe. Stick was uncomfortable writing this in the 3rd person.

Upcoming Events



Previous Events