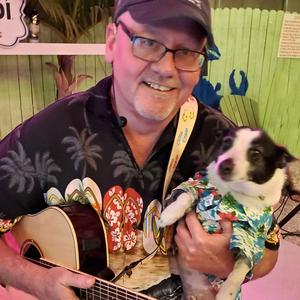 Flip Flop Dave
Americana, Country
The Beach is a state of mind....Flip Flop Dave can help you escape through the songs inspired by the carefree lifestyle of the beach. Whether you are standing on the beach, or just wish you were, Dave will take you there with the songs of Jimmy Buffett, Kenny Chesney, Zac Brown and other beach style musicians, as well as his own music.


Originally from St. Petersburg, FL, Dave has become well known in the "Parrothead" community for his extensive Jimmy Buffett repertoire.

Upcoming Events
There are no upcoming events scheduled.



Previous Events