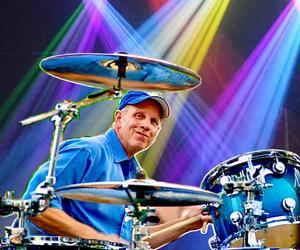 Drummer Dave AMI
Classic Rock, High Energy Dance, Pop, Rock
DRUMMER DAVE AMI (Anna Maria Island)

- Rock Drummer -
* NEW GROUP - Fun Dance Rock Band To Be Announced
* Available for Studio Sessions
* Available for Fill-In Gigs

I've worked with many groups in the Greater Tampa Bay Area. Live music shows from small menu venues, outdoor festivals, corporate events, to large live music venues.

From 60's Rock Bands like the Boomers of Bradenton, to Classic Rock Pop Rock bands Jack'D Up, KJB (Karen & Jimmy Band), The Monsoons, Triggerfish, Sugar High, Sun Coast Rockers, The Klick Band, Charles Parker Band and The JAM Band. In addition, Beach Boys/Jimmy Buffet style bands such as The Beach Bumz, and other Gulf Coast bands.

To see photos, dozens of live performance videos and 30+ live performance audio recordings, visit my BANDMIX page. Here's a link

https://www.bandmix.com/drummer-dave-ami/

https://m.facebook.com/people/Drummer-Dave/100056969658521/?comment_id=Y29tbWVudDo1Mjk0Njk0NzIzOTQ2NjM4XzYxMzgwNzAwNjcyOTM5MA%3D%3D

If your drummer is unable to perform a gig, don't cancel. Save your scheduled show and your booking connection. If your group needs a FILL-IN DRUMMER or RECORDING SESSION DRUMMER, feel free to contact me to check availability with your date and to receive details. Call 443-876-8809

Upcoming Events
Venue
Date
Salty Shamrock Irish Pub
Apollo Beach
Drummer Fill-In gig with CPB
Fri, December 8
7:00pm - 11:00pm

Private Event
not disclosed
BYNGE - Company Christmas party in Gibsonton.
Sun, December 10
4:00pm - 7:00pm

Sun Outdoors Sarasota
Sarasota
Celebrate the New Year with my band BYNGE at Florida's Largest RV Resort with a sold out full capacity crowd.
Sun, December 31
8:00pm - 12:30am
$For Resort Guests Only!



Previous Events
Venue
Date
Private Event
not disclosed
BYNGE - Private Corporate Event Party at Lakewood Ranch facility.
December 3, 2023
12:30pm - 3:30pm

Bourbon On Main
New Port Richey
Fill-In Drummer Gig with Charles Parker Band.
December 2, 2023
9:00pm - 1:00am

Gill Dawg Tiki Bar & Event Center
Port Richey
Fill in Gig with The Charles Parker Band. We were just here Sunday,Come out and play Stump The Band!
November 22, 2023
7:00pm - 11:00pm
$No Cover
Woody's River Roo
Ellenton
Fill-In Gig with The Charles Parker Band
November 20, 2023
5:00pm - 9:00pm
$No cover
Gill Dawg Tiki Bar & Event Center
Port Richey
Drummer Dave fill-in gig with Charles Parker Band. Come play Stump The Band! You yell out the song or artist, we play it. You get to hear the songs that you like.
November 19, 2023
2:00pm - 6:00pm
$FREE EVENT