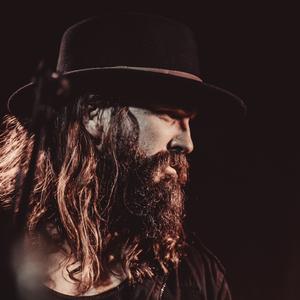 Leify Green And The Various Vikings
Alternative, Americana, Jam Band, Jazz
Set sail on a musical odyssey with Leify Green And The Various Vikings! Nestled in a unique vessel of original songs, improvised jams, and reimagined smash hits, singer-songwriter Leify Green and his versatile crew will lead you on an unforgettable voyage across the vast open seas between genres as diverse as Folk, Pop, Rock, Reggae, Blues, R&B, Jazz, Swing, Country, Hip-hop, Appalachian, Celtic, Latin, and beyond.
Leify Green And The Various Vikings are available in solo, duo, trio, four-piece, and five-piece band formats.
Catch Leify Green single-handed and he will entertain you and your party with tales from beyond the horizon in between soulful songs, creative covers, and even a few fiddle tunes. Be prepared for dancing, laughter, and tears, sometimes all at the same time.
Booking and Press Contact:
[email protected]

Upcoming Events
Venue
Date
Toasted Monkey
St. Pete Beach
Leify Green & JSanti (Duo)
Sun, May 28
1:00pm - 5:00pm

The Village Courtyard
Gulfport
Leify Green's Industry Night Open Mic/Jam
Tue, May 30
6:00pm - 9:00pm

Latitudes Apollo Restaurant and Lounge
Apollo Beach
Leify Green (Solo)
Wed, May 31
6:00pm - 10:00pm

The Village Courtyard
Gulfport
Shaun Hopper & Leify Green
Thu, June 1
7:00pm - 10:00pm

Ricky T's Bar & Grille
Treasure Island
Leify Green And The Various Vikings (Band)
Fri, June 2
8:00pm - 11:00pm

The Village Courtyard
Gulfport
Leify Green's Industry Open Mic/Jam with Cam & Levi
Tue, June 6
7:00pm - 10:00pm

Ricky T's Bar & Grille
Treasure Island
Leify Green (Solo)
Thu, June 8
8:00pm - 11:00pm

The Village Courtyard
Gulfport
Tue, June 13
6:00pm - 9:00pm

The Village Courtyard
Gulfport
Tue, June 20
6:00pm - 9:00pm

Latitudes Apollo Restaurant and Lounge
Apollo Beach
Solo
Wed, June 28
6:00pm - 9:00pm

Bayboro Brewing Co (North Hall)
St. Petersburg
Leify Green & Friends
Thu, June 29
6:00pm - 9:00pm




Previous Events