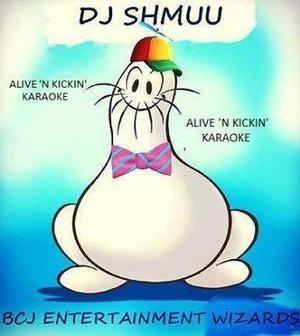 BCJ Entertainment Wizards Karaoke
DJ/Dance/Electronic, Karaoke

Christopher Walters isn't just another Karaoke Host. You are hiring the whole package: an entertainer, promoter, and producer.
He has been a professional entertainer and knows what REAL SINGERS should sound like! If he refers an artist, band, or musician for your party or venue, then he has already vetted them.
He is a promoter and understands that telling people about your event requires a partnership to get people into your venue to spend money on food and/or drinks. When this synergy exists, your venue will have a show that lasts for years, not months. (Ask Chris for references.)
He has also produced shows and knows how to make his own Karaoke or DJ show a party each and every time.
He also served our country in the military and takes great pride in performing for Veteran's events.
He is also a DJ and has performed at countless weddings, school proms, and private parties for decades.
He is a Sound Choice licensed and certified KJ.
Chris aka #DJShmuu has been a Karaoke Host in Tampa Bay for so long that the kids who started singing with him are now bringing their kids to sing with him!
That means you have someone with years of professionalism and experience in both the hospitality and entertainment industry!
CONTACT CHRIS THROUGH THIS FACEBOOK PAGE OR CALL HIM AT(813) 863-0338.

Upcoming Events
There are no upcoming events scheduled.



Previous Events