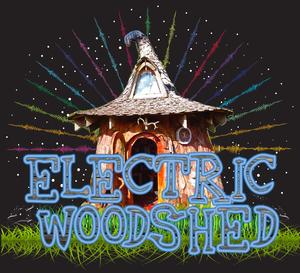 Electric Woodshed
Classic Rock , Jam Band , Rock , Southern Rock


Electric Woodshed is a five piece band that performs an eclectic mix of covers from the 70's thru today. Our show includes a wide range of musical styles, emulating a diverse cadre of artists, such as: Tom Petty, Heart, The Black Keys, Eric Clapton, Pink Floyd, Talking Heads, The Cars, Foreigner, Genesis, Rush, 10 Years After, Kelly Clarkson, Amy Winehouse, and many more.

Upcoming Events


Sat, August 24, 2019
1PM until 5PM WATERFRONT $0
Port Richey




Previous Events


Thu, August 1, 2019
7PM UNTIL 11PM WATERFRONT $0
Port Richey

Sat, June 22, 2019
8:00 p.m. $5.00
Tarpon Springs

Sat, May 11, 2019
3 pm $benefit for Chi Chi Rodriguez Youth Foundation
Safety Harbor

Sat, May 4, 2019
6:00 p.m.
Tarpon Springs

Sat, August 25, 2018
7-11pm
Oldsmar