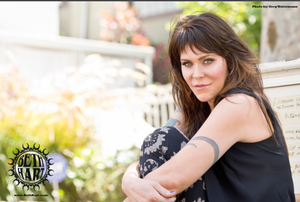 Beth Hart
Blues


Beth Hart is on fire. Right now, the Grammy-nominated singer/songwriter is riding a creative tidal wave, firing out acclaimed albums, hooking up with the biggest names in music and rocking the house each night with that celebrated burnt-honey voice. In 2016, the headline news is Beth's latest album, Fire On The Floor, a release that even this fiercely self-critical artist describes as "pretty frickin' good." But let's not forget the backstory that brought her here…

The Blues Magazine once dubbed Beth Hart "the ultimate female rock star", and there's no doubt that her two-decade career is the ultimate thrill-ride. Born in Los Angeles, she released a fistful of hit albums through the '90s, then reignited in the post-millennium as both a solo artist and the head-turning vocalist for guitar heroes like Joe Bonamassa, Jeff Beck and Slash. "Extraordinary," wrote The Times of her once-a-generation voice box, while The Guardian praised her "daring, brooding and angry" performances.

Upcoming Events
There are no upcoming events scheduled.



Previous Events


Fri, April 6, 2018
6:30-8:00pm Tampa Bay Blues Fest $Tickets
St. Petersburg