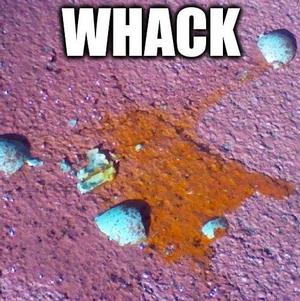 WHACK
Alternative , Metal , Rock


TWO Bass Guitars...???
This band is unique in more than one way, as we have two bass players. We also have a few other tricks up our sleeve that are more subtle. Our genre is original heavy hard driving space rock ( yes we are creating our own sub-genre based in early 70's heavy prog-rock, metal and psychodelic, this is an updated version of our 90's Seattle band, Montag's Shoulders) We now have Angelo Rivera on Drums, Montag on Guitar and Synth, Matt Howard on Bass, Chris Janke on Vocals and Frank Hopson on Fuzz/Whammy Bass. ( Yah...that's right, TWO bass guitars...we make it work and it sounds very heavy...) All original heavy hard driving songs about Freedom, Hidden History, Comparative Mythology, standing up for family and friends, Nature, Science, etc...
We just started playing out live, and we are going into the studio very soon to record "The Hot Sauce Song"...
You can follow the band's development and feel free to comment in any way...

Upcoming Events
There are no upcoming events scheduled.



Previous Events


Sat, August 11, 2018
7:30 $0.00
Clearwater

Fri, June 8, 2018
9pm $???
St. Petersburg

Fri, March 9, 2018
7pm $8.00
Tampa

Fri, October 27, 2017
8pm
Tampa