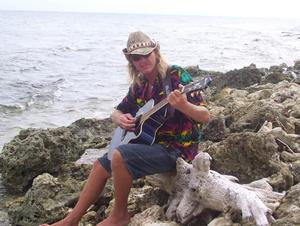 Pup Morse, The Scuba Cowboy
Country , Surf Rock


If yer' lookin' for the very best in all original Country, Trop-Rock or Scuba music... you just found it!
Country fans, Parrotheads and Scuba divers are gonna' love this!

Upcoming Events
There are no upcoming events scheduled.



Previous Events


Thu, May 9, 2019
5:30 p.m.
Tarpon Springs

Mon, October 29, 2018
5:30 p.m. - 8:30 p.m.
Tarpon Springs

Tue, September 25, 2018
5:30-8:30
Tarpon Springs

Fri, May 18, 2018
6 - 9 pm
Dunedin

Fri, May 4, 2018
6 - 10 pm
Dunedin