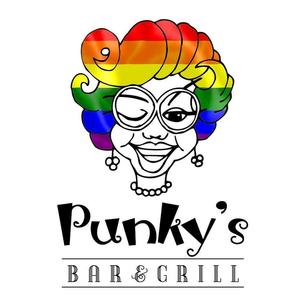 Punkys Bar and Grill
3063 Central Ave
St. Petersburg, FL 33713
(727) 201-4712
Map View:
Click here
We have a large selection of craft beers and wines by the glass or bottle and full liquor. BOGO Happy Hour Monday-Friday 11am-7pm, Saturday-Sunday 3pm-7pm, and daily Drink Specials after 7pm.

Punky's offers entertainment including live music, karaoke, bingo, and DJ on Friday nights!

Upcoming Events
There are no upcoming events scheduled.



Past Events
Artist
Date
Lisa Noe
Acoustic, Americana, Folk, Pop
Karmic Tattoo Band Lisa Noe, Amy Black and (Special guest)
June 4, 2022
5:00pm - 8:00pm
Lisa Noe
Acoustic, Americana, Folk, Pop
LCNV Duo at Punky's Bar and Grill
April 16, 2022
5:00pm - 8:00pm
$no cover
Lisa Noe
Acoustic, Americana, Folk, Pop
Lisa Noe with Karmic Tattoo
February 19, 2022
5:00pm - 8:00pm
$No cover - Karmic Tattoo
Lisa Noe
Acoustic, Americana, Folk, Pop
Lisa Noe @Punky's Bar and Grille
October 21, 2021
6:00pm - 9:00pm
$0 cover
Lisa Noe
Acoustic, Americana, Folk, Pop
September 4, 2021
6pm
$No cover - Karmic Tattoo