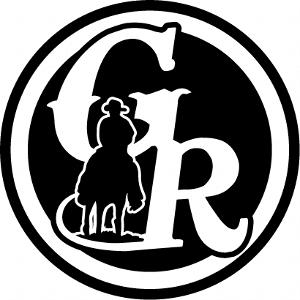 Grayson Rogers
Country


Voted Spot Magazine's 2013 Band of the Year, Grayson Rogers has quickly grown into one of the Southeastern U.S.'s most premiere up-and-coming bands! After forming their band in March 2012, Grayson Rogers exploded into the Southwest Florida music scene, earning opening slots for National Acts only 3 short months after their first-ever performance as a band! GRB performs high-energy music that engages audiences and makes people take notice. They rock every type of venue out there, from rock clubs and pool rooms to biker bars, roadhouses, fairs and music festivals.

Performing a blend of dynamic original music and chart-topping country hits from the biggest names in country today, Grayson Rogers has quenched the thirst of die-hard country music listeners, as well as exposed a vast group of people to a style of music that they probably would never have thought to try.

Grayson Rogers' first single, "Too Loud" was released in the fall of 2013. The song speaks plainly of how they play "country a little too loud," underscored by a powerful guitar-heavy rhythm, mixing the best of the country music genre with a little good 'ol southern rock feel. Their debut album, "All Fired Up" is scheduled to be released in the fall of 2014 and promises to have more of that rockin' country feel!

The band also performs modern country covers from top artists like Jason Aldean, Eric Church, Luke Bryan, Blake Shelton, and Kenny Chesney; rising stars like Justin Moore, Dustin Lynch, and Florida Georgia Line; and traditional mainstays like Johnny Cash, Waylon Jennings, and Garth Brooks.

In 2013, Grayson Rogers earned Spot Magazine's award for Band of the Year and Best Country Band, along with GRB's lead singer, Josh Grayson earning Best Male Vocalist. That same month, the band was also involved in a successful campaign to play at the first-ever Pepsi Gulf Coast Jam festival in Panama City Beach, alongside powerhouses Toby Keith, Trace Adkins, Brantley Gilbert, and Charlie Daniels Band. In a separate competition hosted by country music star, Darryl Worley to become the first-ever Pepsi Southern Original artist, Grayson Rogers finished in the top 7 out of thousands of bands across the country, performing at Panama City Beach's prestigious Club La Vela in the final round.

After only 2 years together as a band, Grayson Rogers has already earned the opening slot for numerous notable acts, such as The Lacs, Sara Evans, Chris Cagle, Chase Rice, Joe Nicholas, Alan Jackson, Jana Kramer, David Nail, Rodney Atkins, Travis Tritt, Brett Eldredge, Craig Campbell, Aaron Tippen, Dustin Lynch, Eden's Edge, Coy Taylor, The Band Perry, Cole Swindell, Josh Thompson, Thomas Rhett and Lee Brice! You can expect to see Grayson Rogers performing all over the U.S. in 2014, extending their fan base and sharing their passion for music with the world!

"We're just blessed to have such amazing fans that support us and believe in us. It's truly a dream come true….but hold on, because we're just getting started! We're determined to take this as far as we can, and then some!" – Josh Grayson, Lead Singer.

Upcoming Events
There are no upcoming events scheduled.



Previous Events


Mon, September 25, 2017
6:00 p.m. $Songwriter Festival
Ft. Myers

Sat, March 19, 2016
8:00 pm
Venice

Sat, December 19, 2015
8:00 pm
Venice

Sat, June 20, 2015
7:00-11:00pm
Punta Gorda

Sat, May 23, 2015
8:30 pm
Venice