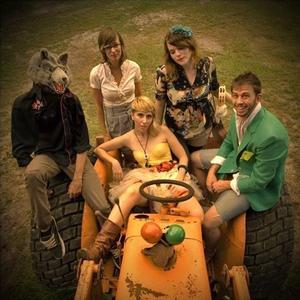 The Equines
Indie , Pop


Sprouted from the rachis of Sarasota's music scene and the Finch House porch circa 2008, Maid Mosephine (Erin Murphy) formed and fronted the Equines, known for their danceable, lyric-driven songs and snazzy outfits. The Equines released their first record, "Hearts on Faces," in November 2009.

in 2010, Murphy began collaborating with Greg Bortnichak (Sparta Philharmonic) and together they formed Teach Me Equals, recognized for their relentless touring, merciless live performances, and unique take on the pop format. They released "Knives in the Hope Chest" in 2014, "RedRumsey / Teach Me Equals" (a split LP with Unwound bassist Vern Rumsey) in 2016 and will be releasing their second full length spring 2018.

Upcoming Events
There are no upcoming events scheduled.



Previous Events


Sat, May 12, 2018
4:00-4:30 Harvey Milk Festival
Sarasota

Thu, August 26, 2010
9 pm $CD Release Party
Sarasota

Sat, April 17, 2010
3:00 $Free - Ecofest
Sarasota

Sat, April 10, 2010
0:00 - 1:00 $Sarasota Chili Cook-Off
Sarasota