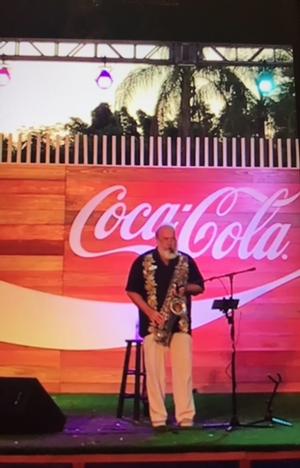 Terry Fritts
Blues , Funk , Jazz , Pop , R&B/Soul , Rock , Rockin Blues


Terry Fritts is a sax soloist and multi-woodwind player recently relocated from southern California. He is primarily a soloist hired by many known acts for live performances as well as a solo performer with tracks.

Upcoming Events
There are no upcoming events scheduled.



Previous Events


Sat, August 4, 2018
7:30 and 8:30 Coke Stage
Tampa

Fri, August 3, 2018
7:30 and 8:30 Coke Stage
Tampa

Sat, July 28, 2018
7:30 and 8:30 Coke Stage
Tampa

Fri, July 27, 2018
7:30 and 8:30 Coke Stage
Tampa