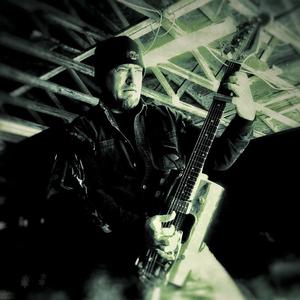 Iron Mike Norton
Blues , Indie , Rockin Blues , Southern Rock


The King of Swamp Stomp!

The king of swamp stomp, blues recording artist and producer Iron Mike Norton is described by peers and critics as one of the most innovative and creative artists in the genre. Iron Mike combines elements of modern styles like hip hop, rock and techno with traditional hill country slide guitar blues. The result is a sound truly unique to Iron Mike alone. Based out of the swamps of Florida, Iron Mike has performed for audiences in both the USA and abroad. His ability to cross over into other formats has garnered him the opportunity to work with top artists from not only blues, but rock and country as well.

Upcoming Events
There are no upcoming events scheduled.



Previous Events


Fri, January 19, 2018
8pm w/Justin Marshall Orlow $5
Zephyrhills

Tue, January 16, 2018
9:00 pm
St. Petersburg

Thu, December 14, 2017
7pm
Englewood

Fri, November 17, 2017
8pm $5
Zephyrhills