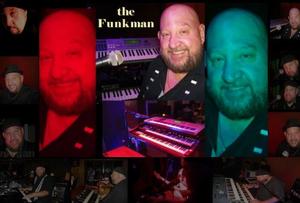 Funkman
Acoustic


Hello I am a singing piano man. I can operate as a solo acoustic piano player for background gigs "Cocktail Style"
or I can fire up a crowd with a plugged in full electric sound and light experience like none other. I have 40 years experience. I love what I do and making people happy is my thing.

I hope to work with you very soon. Lets make the party happen!

Upcoming Events
There are no upcoming events scheduled.



Previous Events


Fri, February 17, 2017
5pm-9pm Crush Happy Hour
Ybor City

Fri, January 27, 2017
5pm-9pm Crush Happy Hour
Ybor City