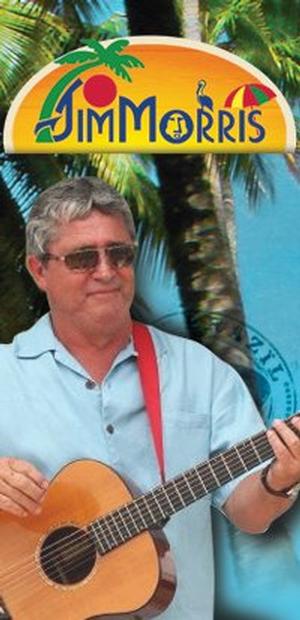 Jim Morris
Surf Rock


Soloist, Trio, or the full band, Big Bamboo Band.

Jim Morris is an articulate singer/songwriter with a devotion to storytelling. Whether it is a thoughtful ballad about doomed love or an anthem to a night of drunken revelry, the listener can always count on well-crafted songs with carefully drawn characters, clever lyrics, and satirical charm.

Although Jim's musical style is admittedly reminiscent of Jimmy Buffett and Jerry Jeff Walker, he has a knack for defying categorization. He mixes a whimsical island sound with a splash of Texas to produce a sound that is uniquely Gulf and Western.

Fun music and lyrics in tropical style that transport you to the tropics no matter where you are listening from.


Upcoming Events
There are no upcoming events scheduled.



Previous Events


Thu, March 24, 2016
6pm
Englewood

Wed, March 23, 2016
6:30pm
Matlacha

Sun, March 20, 2016
1:30 w/Big Bamboo Band
Englewood

Wed, March 9, 2016
6:30pm
Matlacha

Sun, March 6, 2016
4:00pm-6:00pm w/Big Bamboo Band $Yes - Music On The Bay
Tampa