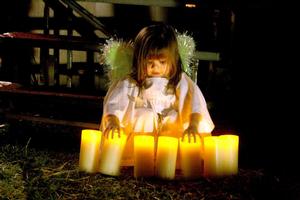 Church Street Christmas
Christian/Gospel


Event begins December 21st -23rd, every evening from 7 to 9 pm.

Enjoy a wide variety of musical entertainment and stroll the beautiful Christmas light displays.

Arts in Motion
Church Choirs
Katie and Maggie Sutton
J2 Rock Duo
Valerie Gillespie
Show Stoppers
Caleb & Aachary Balogh & Matthew Baker
Kitty Piersall

And Santa Claus!



Upcoming Events
There are no upcoming events scheduled.



Previous Events


Fri, December 23, 2016
7:00-9:00 pm
Dade City

Thu, December 22, 2016
7:00-9:00 pm
Dade City

Wed, December 21, 2016
7:00-9:00 pm
Dade City

Wed, December 23, 2015
7:00-9:00pm
Dade City

Tue, December 22, 2015
7:00-9:00pm
Dade City