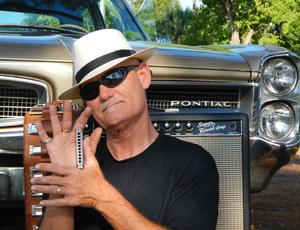 TC Carr & Bolts of Blue
Blues, Country, Jam Band, R&B/Soul, Rockin Blues, Swing


T.C. Carr & Bolts of Blue is an Original, American Blues/Roots band now on the Festival circuit. With the amazing JOSH NELMS on guitar they have quickly become one of Florida's top concert bands. TC has long earned a reputation as one of the premier harmonica players in the United States and Europe and is a passionate Florida native singer songwriter.

Upcoming Events



Previous Events


Wed, September 20, 2017
7:30-10:30
St. Petersburg

Mon, September 18, 2017
6 PM
Treasure Island

Mon, September 11, 2017
6 PM
Treasure Island

Wed, September 6, 2017
7:30-10:30
St. Petersburg

Mon, September 4, 2017
6 PM
Treasure Island