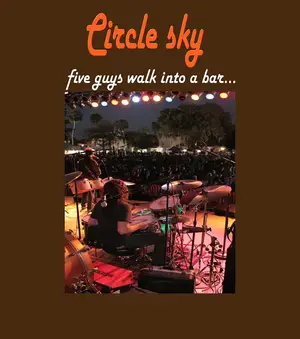 Circle Sky
Alternative, Beatles, Blues, Classic Rock, Rock, Rockin Blues, Southern Rock


Circle Sky is a Tampa-based band that plays the best in British and Classic Rock. Formed in 2006, Circle Sky has forged itself as an exciting live act that is full of virtuosity and many surprises. "Anything Goes" is the motto of the band, yet, they maintain a focus on producing a spectacular show. Aside from each member's musical skill; their love and passion for music are also reflected in its performances. It is the combination of the two that draws people into the band's growing fanbase.

Upcoming Events
There are no upcoming events scheduled.



Previous Events


Sat, December 17, 2016
11:55-12:25 Rob Cartwright Memorial
New Port Richey

Tue, December 30, 2014
8pm Capricorn Birthday Bash!!
Port Richey

Sun, April 27, 2014
4pm Last Waltz Farewell Show
Port Richey

Fri, April 25, 2014
7:30p $0
New Port Richey

Sat, February 22, 2014
4:50 - 5:20pm Pasco Music Festival $Benefit for The Angelus
Spring Hill