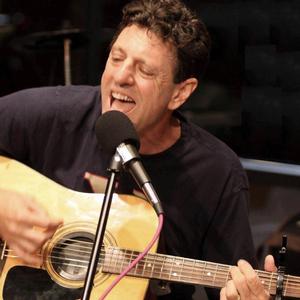 Charlie Stamas
Photo gallery

HOME

YOUTUBES

UPCOMING GIGS

GALLERY / BIO

CONTACT US

More

Singer, guitarist, Charlie Stamas is a Tampa Bay performer, 'cover-artist' from Tarpon Springs, Florida. Years back Charlie opened for several nationally-known Christian artists and bands across Central Florida and appeared on local Christian Television numerous times. He has performed 'countless solos' at Pasco County's mega-church Calvary Chapel Worship Center and has acted in several of their musical productions including a lead role. He is described as a passionate singer, an 'energy singer' and his guitar work, a cool mix of riffs and rhythms. His rendering of Driven to Tears by The Police is a favorite among friends and fans. You'll enjoy his personal style-spin as he plays hits from Ed Sheeran, The Lumineers, Matisyahu, favorites by Coldplay, The Frey, Oasis, Tom Petty, The Eagles, the 'Stones', The Beatles.

Upcoming Events
There are no upcoming events scheduled.



Previous Events


Fri, November 10, 2017
7:00 p.m. - 10:00 p.m.
Tarpon Springs

Fri, September 8, 2017
7:00pm to 10:00pm
Tarpon Springs

Sat, August 12, 2017
12:30 to 1:00 Appx (Multibands)
Palm Harbor

Fri, August 11, 2017
7:00pm to 10:00pm $0
Tarpon Springs

Sat, July 29, 2017
1:00 p.m.
Tarpon Springs